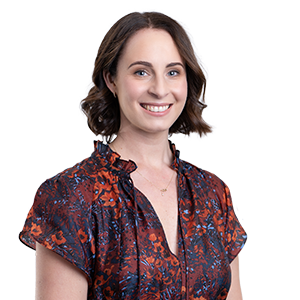 ---
I am a Partner in the Property and Commercial team, acting on a broad range of matters.
My specialist areas include construction and all aspects of residential subdivision and property related transactions. I also provide advice on the sale and purchase of businesses, leasing, finance and general company matters.
I work closely with Saunders & Co Partner, Paul Coghlan, on the portfolio of one of New Zealand's largest residential and commercial building and development groups, which provides the bulk of my work including due diligence and land purchase transactions, subdivision work, construction law, contract advice and the sale of house and land packages.
I enjoy being regarded as part of the 'in-house' legal team for the group, an approach I extend to my other clients, which include smaller building companies, building product distributors and owners of popular hospitality venues. I like to take the time to get to know their businesses, how they tick and what they are trying to achieve as this enables me to deliver tailored solutions, with clients fully engaged throughout the process.
Delivering effective, pragmatic solutions is my key focus. I am results-driven and take a genuine interest in working through my clients' issues or problems.
I specialise in the following areas:
---
What My Clients Say
"In 2016 I decided to build a house in partnership with a friend and it was recommended to us that we use Meg Gregson to sort out the legal details.
It probably wasn't the easiest case to deal with due to both having a 50/50 share in the property, and both of us had never done anything like this before. But Meg was extremely helpful, answered lots of stupid questions and gave great service.
In the meantime I put my partner onto Meg when she was looking to buy a property. Due to the nature of the property we needed some due diligence completed within a couple of days, and Meg also came through for us.
After a year my friend decided to sell his portion of the new house to my partner, which meant coming back to Meg to sort out all of the paper work. During this process we have been extremely frustrated with the banks and the level of service they have given us, but once again Meg has been a pleasure to deal with. Nothing is ever a problem and she always returns calls and emails. Even our personal banker commented on how easy Meg was to deal with and how quickly she got things done.
Meg is a great asset to Saunders and Co. It has been great dealing with her and we look forward to dealing with her in the future when we sell and purchase more property.
Shaun and Kahl