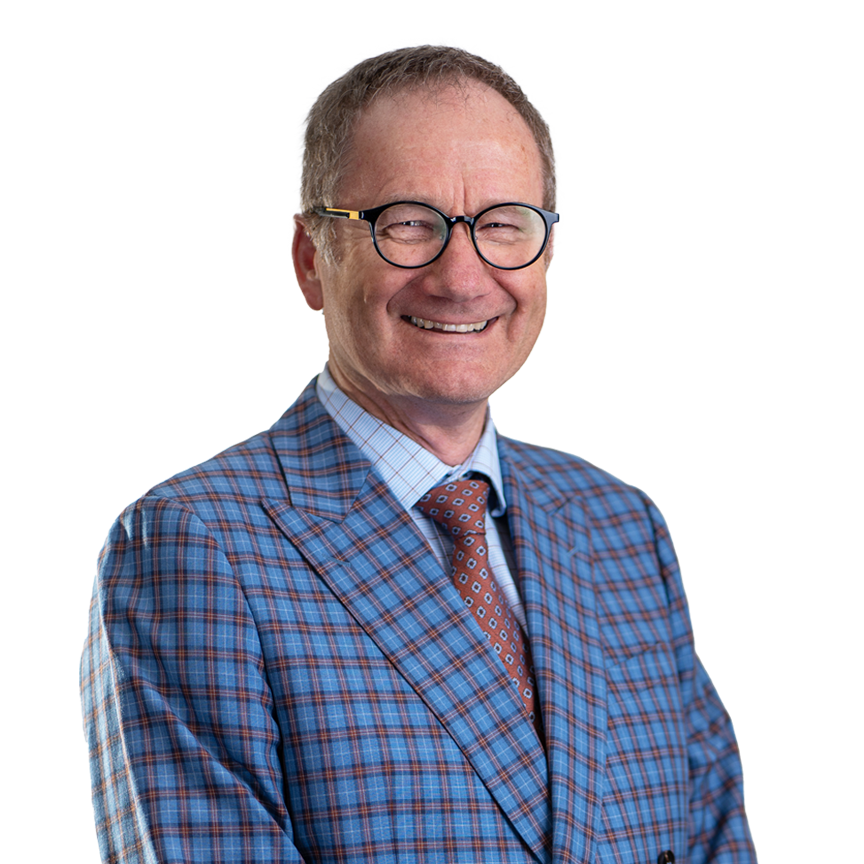 ---
I joined Saunders & Co in 1984 and became a partner in 1990.
With many years' experience advising property developers, managers and construction companies on commercial property matters, I have built strong networks and gained a high level of expertise in the commercial field.
My experience and proactive approach when dealing with matters relating to large and complex subdivisions have seen me build many long-standing relationships and work with a large number of property developers and investor clients. I provide estate planning and personal asset management services to a large private client base.
Giving back to the law profession and the wider community is important me. I am a former member of one of New Zealand Law Society's Standards Committees and current board member of Nurse Maude. As a theatre buff I am Patron and Honorary Solicitor for the Repertory Theatre Society, as well as for Christchurch Music Theatre Education Trust, Canterbury Children's Theatre and the Malthouse Theatre Trust.
I specialise in the following areas:
---
What My Clients Say
As a small business operating in the New Zealand fishing scene there are many 'fish hooks' for the unwary. Sometimes you find yourself unintentionally swimming amongst the sharks. Then my company came under attack from overseas threats it was time to bring on board the legal expertise of David Lang. He acted quickly and decisively to save me from being caught by some nasty predators. He simply saved my business."
Chris Ludeke, Director Arendale Ltd, Christchurch
"My wife and I enjoyed a long and happy relationship with a lawyer in a large Christchurch firm. Owing to a role change, he became unavailable to continue to act for us. We were then bundled around the firm and lost comfort and confidence in the firm's ability to match our previous experience. I wanted a lawyer we could work effectively with at both a personal and professional level. It was especially important that my wife was comfortable in the event that something should happen to me. Matters came to a head over issues to do with the proposed development of our cross-lease property in Akaroa. We had engaged a very highly respected engineer to draw plans for retainer walls. I consulted the neighbour concerned, and his reply arrived in the post a few days later – he was very angry. To try to allay his concerns we paid for the engineer to travel to Akaroa for a meeting. Unfortunately this didn't resolve things. So my wife and I interviewed a number of solicitors who had been referred to us. Our selection criteria came down to two main things:
1) My wife needed to feel happy to work with them.
2) What was their advice in developing our area of exclusive use in a cross-lease situation for car and boat parking, so when our family came to stay they could park their cars in a safe manner, when the neighbour was still so very angry?
In every case we were advised to sell and move on, yet the area we were trying to develop was for our exclusive use. Our luck was about to change. We were referred to David Lang at Saunders & Co, Lawyers, in Christchurch. We met with David and my wife and I instantly felt at home with him. David's advice was yes, you can develop your area of exclusive use. From that point on, he simplified both the legal and practical issues. The bonus – the neighbour acknowledged a job well done. The legal fees were also very fair. I have no hesitation to refer other friends and colleagues to David."
Ken Reese, Consultant Amberley, Canterbury
"I have found David Lang very thorough and very professional in all my dealings with him. I recall an occasion where, with a very difficult settlement, David's efforts ensured a positive result that easily could have gone the other way. This was also significant in that the settlement funds were needed to fulfil other financial commitments. David is accessible on short notice which is often very important to our company."
Ian Calderwood, Executive Chairman Jonmer Group, Auckland
"David Lang of Saunders & Co has always been approachable, professional and extremely prompt in dealing with our legal matters. His attention to detail has ensured all matters have been completed successfully, without any of the last minute surprises or issues that you often hear about. Dave's biggest asset is his ability to ensure all goes well. He's a bit like the captain of a ship – and I am always comfortable that things will go according to plan and best outcome when he is 'at the helm'. I would have no hesitation in recommending his services and the friendly help of the support staff at Saunders & Co to any of my colleagues."
Matthew Reid, Fendalton, Christchurch
In response to our survey, Paul says,
"It is a pleasure to have the opportunity to highlight the appreciated guidance that Jessica Manson and David Lang gave. All true, all testament to both. I very, very rarely bother with surveys but everyone recognises great service when they receive it, and it's then so enjoyable to pay it back, or forward, in some small way.
Paul B