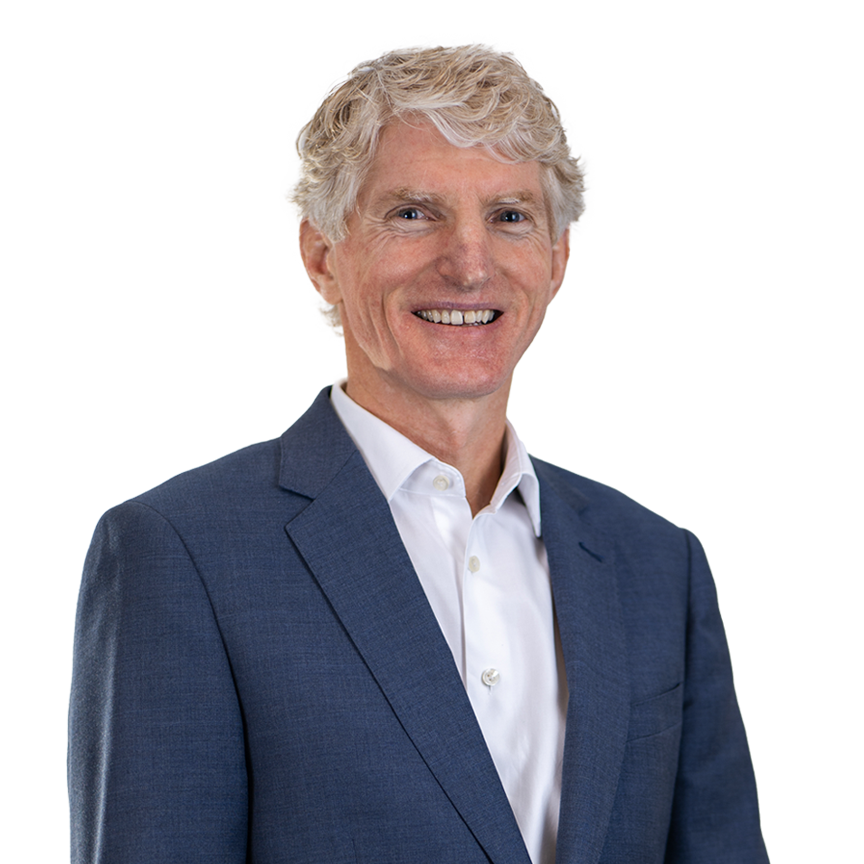 ---
During the past 25 years I have focused exclusively on resource management and environmental law. During that time I've been a partner in a national firm and a founding partner of Adderley Head (specialist environmental law firm) before joining Saunders in 2022.
I've worked on many projects throughout New Zealand within urban and rural environments. Over time I have developed particular expertise in urban planning and greenfield development. I also have a sound understanding of the RMA challenges facing the plantation forestry sector.
Environmental law is important because it helps shape the future. My work allows me to contribute to significant projects that raise complex resource management issues. I enjoy working with our clients to help them achieve enduring outcomes. I also appreciate working with experts from other disciplines and the commitment of our team at Saunders.
I am solution-focussed and determined. I bring a strategic and practical approach to my work. I will take time to understand your objectives and, once these are agreed, I will help you navigate the challenges you face to achieve the best possible outcome.
A key focus outside of work is family and friends. Family celebrations are always a highlight. I'm also keen on sport and follow rugby and cricket. I like to keep fit by running and I enjoy skiing in the winter months.
I have particular expertise in:
Urban planning and urban development
Greenfield land development
Plantation forestry matters
RMA compliance, enforcement and prosecutions
District and regional planning issues
Advocacy at all levels from mediation to court representation
I specialise in the following areas:
---
What My Clients Say
The Canterbury Museum has for many years been working towards a major redevelopment of its complex buildings constructed over the 150 years of its history. Balancing a very detailed and specific brief for a fit-for-purpose 21st century Museum and a high community interest in outcomes called for an exceptional team of consultants across multiple disciplines.
Chris Fowler had previously worked with the Museum as it navigated the Christchurch District Plan revision process, so was well-placed to support the bid for resource consent for the $195 million redevelopment proposal. Engaged early on in the concept design, they advised on a whole-of-process communications and consenting strategy that would lead to a sound consent application and de-risked hearing process.
Chris kept the high-level strategy to the fore whilst dealing with a multitude of detail from multiple expert witnesses. He ably led the Museum's case at the notified resource consent hearing with patience, courtesy and a live response to each and every opportunity to enhance the Museum's position.
I have no reservation in recommending Chris Fowler as a responsive, easy to work with and very capable specialist who delivers an outstanding result.
Anthony Wright, Director, Canterbury Museum Trust Board
Chris guided us through a complex matter seeking a change to the Dunedin city plan to provide for an out-of-zone supermarket proposal in Dunedin. He provided a creative and persuasive strategy that, despite strong opposition by Council, proved successful because the Council ultimately agreed to the outcome Chris advanced. In our experience the ability to achieve this level of change is rare.
Chris is a strong navigator who skilfully guided us through a very uncertain / unpredictable RM process. Throughout the project Chris provided options when we needed to make choices, co-ordinated technical evidence required to support our case, and managed direct negotiations with the Council and dealings with the Court. I particularly appreciated the ease of communication with Chris and his flexibility and availability during the Covid-19 lockdown.
Overall, this result exceeded our expectations - we achieved our objective while avoiding the uncertainty and expense of an Environment Court hearing. Based on my experience I would recommend Chris for complex urban development projects.
Rebecca Parish, Property Development Manager at Foodstuffs (South Island) Ltd
The Waiake Forestry Group, with two forests at Teddington on the Port Hills, engaged Chris Fowler, on a number of assignments relating to the Environment Canterbury and Christchurch City Council RMA matters, over a number of years. The most recent assistance was in relation to an abatement notice. We have been most impressed by Chris's depth of knowledge, quality of assistance, professionalism, promptness and outcomes achieved. He has in-depth RMA expertise and practical knowledge of the RMA challenges facing the plantation forestry sector. Chris has proven to be methodical, thorough and great to work with. We will continue to confidently recommend Chris to others.
Alan Ogle, Manager, Waiake Forestry Group
Blakely Pacific Limited has instructed Chris Fowler for several years across a range of resource management issues affecting its South Island operations. During this period Chris has demonstrated specialist RMA expertise and a close understanding of the plantation forestry sector. Chris is easy to work with and provides accurate, practical and cost-effective advice. He is particularly adept at working with groups of forest owners to present a common position at Council planning hearings.
Phil Taylor - Managing Director, Blakely Pacific Limited
We had a problem with stock in a waterway which unfortunately got blown all out of proportion. Chris was recommended by a friend and once engaged action started immediately. His approach was methodical and totally solution orientated. In a short time Chris had the right people analysing and deconstructing the accusations against us. Every discussion was well summarised which brought clarity to each step. We ended up with a great result which left unchecked could have been very nasty.
 Keith Townshend, Townshend Dairy Group