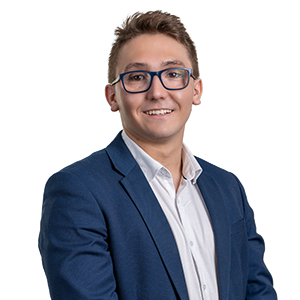 ---
I joined Saunders and Co in July 2022 as a Law Clerk. I was later admitted to the bar in September of the same year.
Soon after completing my Bachelor of Laws at the University of Canterbury in 2021, I joined as part of the Commercial and Property team, working directly with Toby Giles and Jeremy Bull.
As a member of the Commercial and Property team, I strive to build great relationships with my clients, while providing a high level of advice and care. I take a friendly and well communicated approach to all clients, ensuring everyone is informed throughout the transaction.
While in university I volunteered at Community Law Canterbury offering aid to those in my community. In my time volunteering, I gained a wide array of experience in multiple areas of law. This allows me to approach any issue with a unique perspective and find the best, pragmatic resolution for my clients.
Outside of work I am passionate about keeping close with family and friends, getting up the mountains for a ski in winter and heading to Tasman for the summer.
I specialise in the following areas:
. Property Law and Conveyancing
. Commercial Law
. Wills and Estates
I specialise in the following areas: